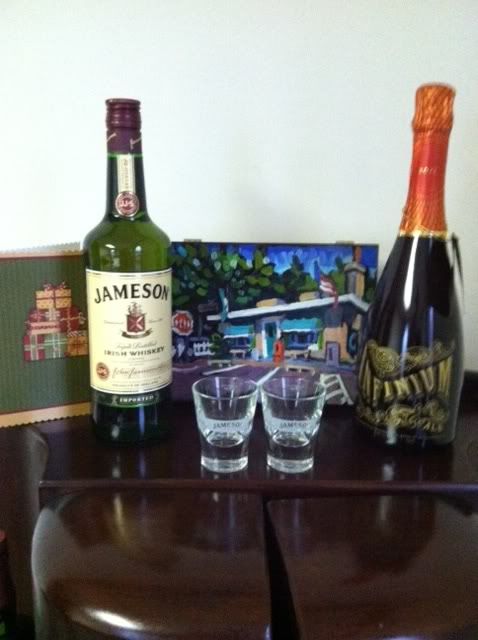 Jamesons, Infinium Ale and some Jamesons shot glasses arrived in todays mail!
Dirty filthy hippy my ass. [I tried to smoke the packing materials and got nothing]
I'm putting on the gaucho I got from Sonic in last years HBE, cracking open this HBE Xmas gift and getting my schwerve on tonite.
Many thanks T-Top.