Old Whiskey River Kentucky Straight Bourbon
Mfg. by Old Whiskey River Distilling Co.. Bardstown, KY
43% a.b.v./ 86 proof
Aged 6 years
Approx. $23.99 USD per 750ml
As the bottle says "Let the amber current flow and raise a glass to the independant American farmer"... we drunks sometimes forget how Bourbon evolved of necessity in transporting agracultural goods to market. Willie Nelson keeps it real as always by endorsing this label made from
local
ingredients produced by small farmers within a 100 mile radius of the distillery. Master distillers Craig and Parker Beam (known more famously for their Heaven Hill Distillery in Bardstown) lend their craft to what can be described as a very traditional Bourbon whiskey.
Here's a link to the official website:
http://www.oldwhiskeyriver.com/home.htm
Sweet and quite smooth neat, sweeter than Beam, with all the warmth and a flavor of vanilla left to the finish. The sour notes mingle well into a light charred oak bite. Happy Bourbon warmth enfolds the senses. This is fine sippin' indeed.
The Old Whiskey River just about to flow...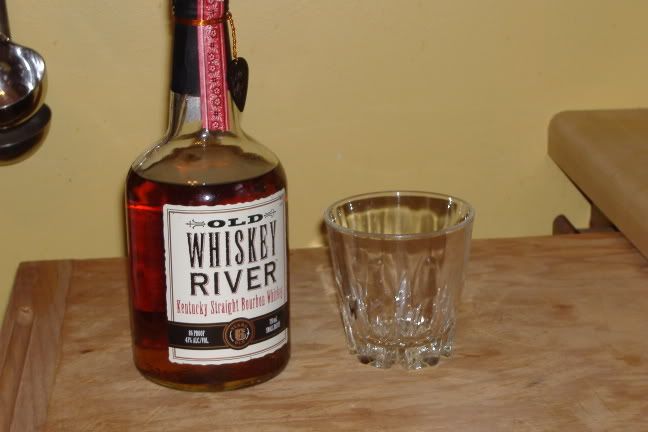 Some details you might appreciate include A Willie Nelson guitar pick with every bottle as well as the patterning of his famous red bandana. There was also a 20 track live promo CD issued with first product release.
Bourbon lover's should enjoy giving it a try.